Rory Danger on HBO
12.12.2013
HBO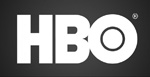 HBO asked us to rock the Saturn Bar. So we did. Rory Interviewed here:
http://www.inside-treme-blog.com/home/2013/12/9/getting-to-know-aurora-nealand-and-her-alter-ego-rory-danger.html
RORY DANGER AND THE DANGER DANGERS TURN THE ALL-WAYS LOUNGE INTO HEARTBREAK HOTEL
06.29.2012
Offbeat Magazine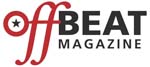 A show review from offbeat magazine.
"You don't need to know who Rory Danger and the Danger Dangers are to have a good time at a Rory Danger and the Danger Dangers show. You don't even need to know the group's front woman Aurora Nealand, a multi-talented singer and musician and rising star in the New Orleans music community. What you do need to know is that crowd participation is almost mandatory at Danger Danger shows, which are regrettably infrequent..."